Done!  I did it!! I did my first organized 1/2 marathon.
I did okay.  The weather was perfect.  Sunny and cool.  I was freaking out beforehand.  I was sick so I was worried I was going to perform poorly.  I was worried I was going to have stomach problems.  Or I could freeze or be too hot.
Did a couple of puffs of Afrin up my nose and took some Sudafed.  Ate a snack size Clif bar and drank a ton of water.
Got to the race early.  Good because the tech shirt (long sleeve and black) was too small.  Women's medium looked like a child's medium because the sleeves were about 5 inches too short?!  Exchanged for women's large which ended up being perfect.
Race time 8:30am….
Started out with the 8 minute pacer thinking that might be too fast.  As usual, as I do with any 5k I've run, the adrenaline got to me and I tried running a 7:40 mile minute average which was way faster than I've run on my own.  All was good til mile 5 and I realized that I going to have to go, go go for 8 more miles.  Argh!!  I didn't want to be passed by anyone especially the cute young girls.  So stupid because I need to be racing just for myself and should shut everyone else out.
Two comical things happened.  One, I peed my pants (a little).  I made the mistake of thinking I could run and drink a cup of water at the same time.  Nope not that coordinated.  Plus, it was hard to drink with a dry throat and a runny nose.  I choked and peed.  Oops.  I did it at mile 10 so I had to run 3 more miles thinking the people around me knew my very dirty secret.
Second funny thing,  I threw up after I finished.  I have NEVER thrown up after running so this was not the norm for me.  Someone who saw quickly looked away with an "oh my gosh" look on their face.
Mick tried to take a picture of me closer but the camera wasn't fast enough so here I am on the right….
I ran the race in 1:42 hours with an average pace of 7:48 a mile.  I really pushed it…probably too much; hence, my throwing up.
My girl, The Who, got third in her age group.  Great considering she didn't train at all (decided to sign up 3 days ago).
Here's Sue.  She said she always makes funny faces in pictures taken of her at races.  She was right.  She spedwalk through the whole thing.  It just goes to show that if your knees are too damanged to run, that you might be able to pull off racewalking.  Not easy.  Short strides and pushing off your heals (no impact).
My buddy/coworker Brendan did the 5k.  I say he's a "mountain man".   He claims to be my "life coach".  Personally, I think he may of signed up just for the beer and/or the tech shirt.
This cowboy fashioned his Vibram Fivefingers to look like cowboy boots.  How crafty, eh?
New Balance had a booth set up with some of their new shoes.  Personally, I loved this one…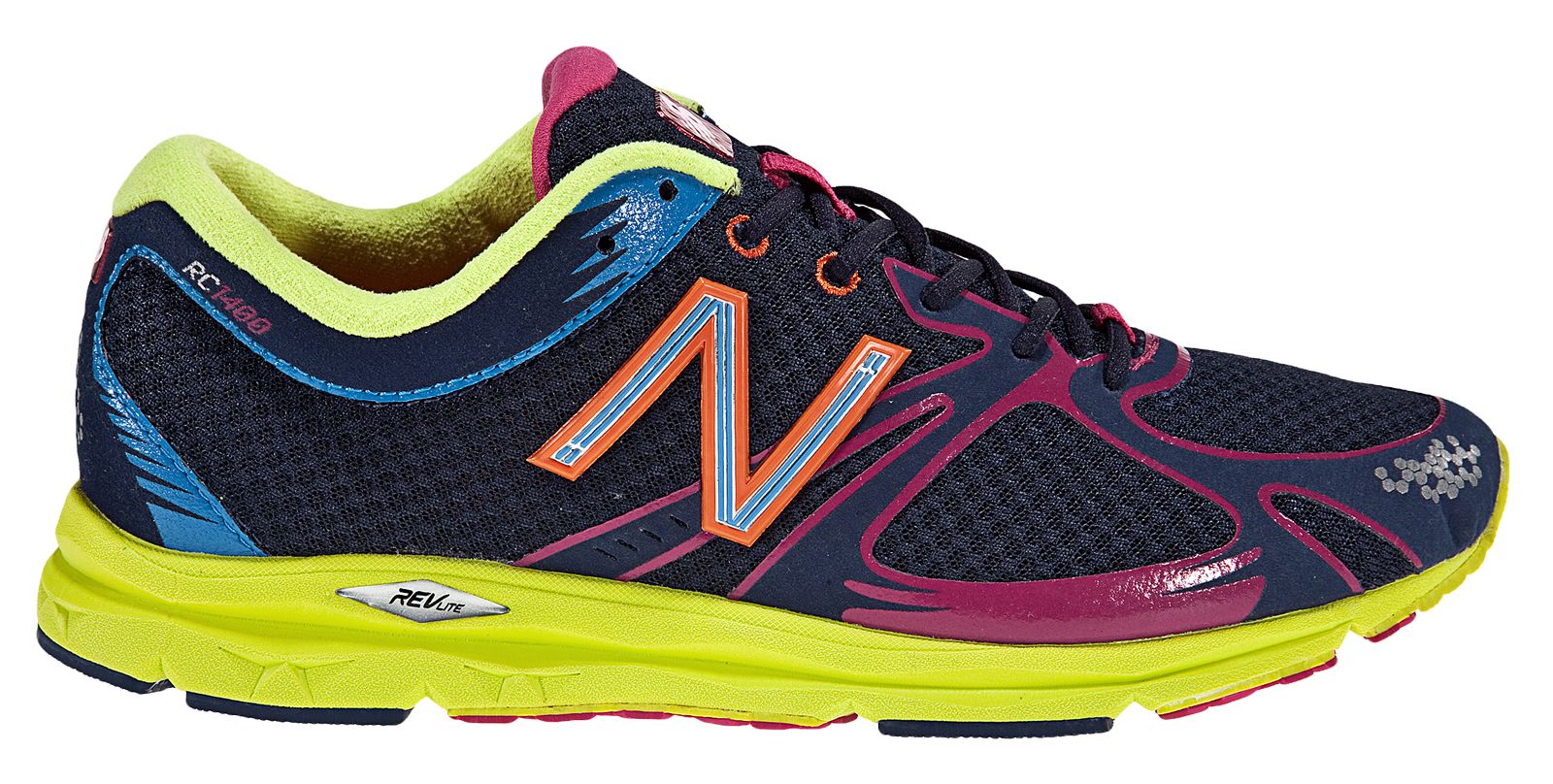 It's pretty and it felt really lightweight to me.
Ran home for a quick, much needed shower.  Next, ran to my cousin's house for a luncheon.  She was having it in celebration of her youngest daughter's baptism.
I love going to Sarah's.  She makes tons of yummy food plus I love hanging out with my family.  They make me laugh with all their stories.  I think I gave them a little TMI by telling them about my peeing my pants.  Actually, I'm sure I'm TMI'ing everyone by mentioning it but I just want to be honest and real.  Apologies if I'm ever offensive.  I'm by far not perfect.  I screw up (a lot) and I can be gross.
Mick and the boys were an hour and a half away at Brucee's soccer game so The Who and I went for sushi.  Good stuff.
Today flew by.  I'm sure I'm going to enjoy tonight's restful sleep.  I need some healing…